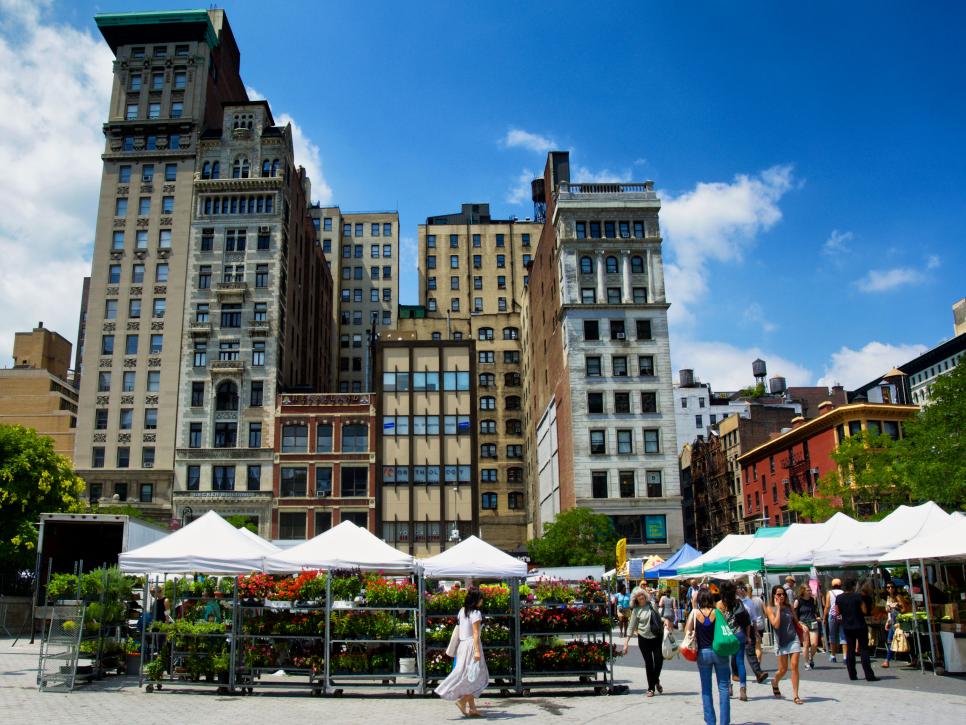 Healthy Eats was excited when we scored an invite to shop the farmers market alongside chef Tom Colicchio. After all, the influential chef and restauranteur's name is synonymous with gorgeous produce picked at the height of its season. (Decades before "farm-to-table" was an official movement, he scouted the Union Square Farmers Market for just-picked garden gems to cook at Gramercy Tavern and Craft.)
And there's no better place than the farmers market for Chef Colicchio to help promote Naked Juice's new line of delicious cold-pressed juices made with botanicals like lemongrass and lavender. As we peruse the stalls, Colicchio points out some of his late-spring favorites, including asparagus, pea shoots, morel mushrooms, ramps and bright yellow broccoli rabe flowers, which he uses to add hits of color and spice to salads and vegetable or grain dishes.
When I tell chef Colicchio it doesn't feel like spring until I make bucatini with pancetta and ramps, I score a pro tip: "Do you know what would take that dish to the next level? Shave a little bottarga overtop."
He also shares one more tip: his recipe for Fish Tacos with Charred Pineapple Relish and Pickled Cucumber Salad (created to complement Naked Pressed Cool Pineapple), a light, fresh and healthy dish that's the perfect way to celebrate the start of grilling season.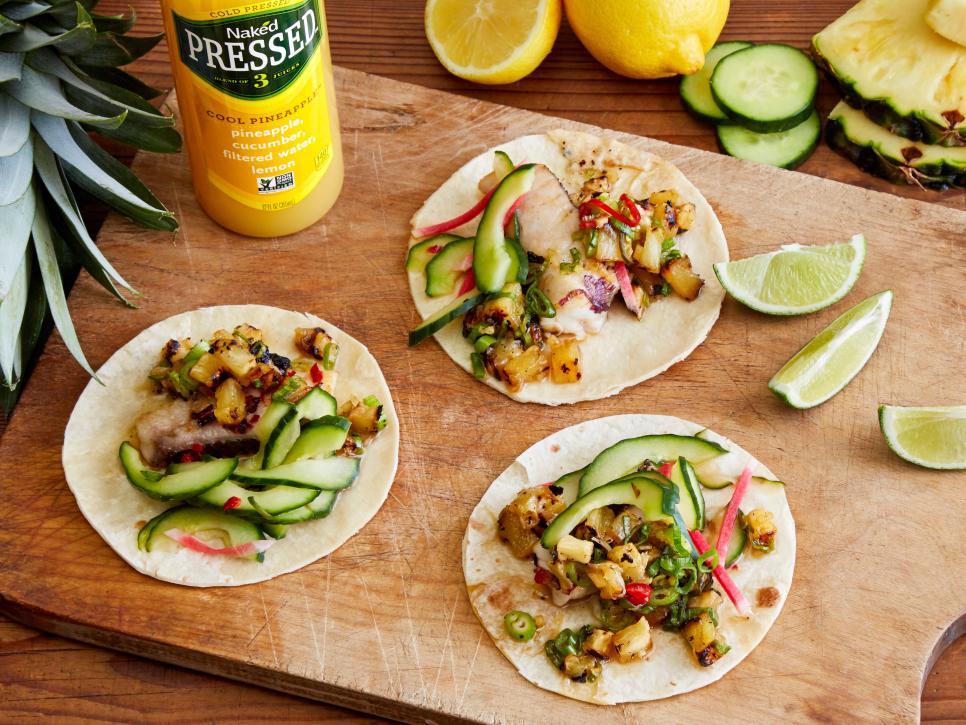 Fish Tacos with Charred Pineapple Relish and Pickled Cucumber Salad Continue reading Shopping the Farmer's Market with Chef Tom Colicchio →